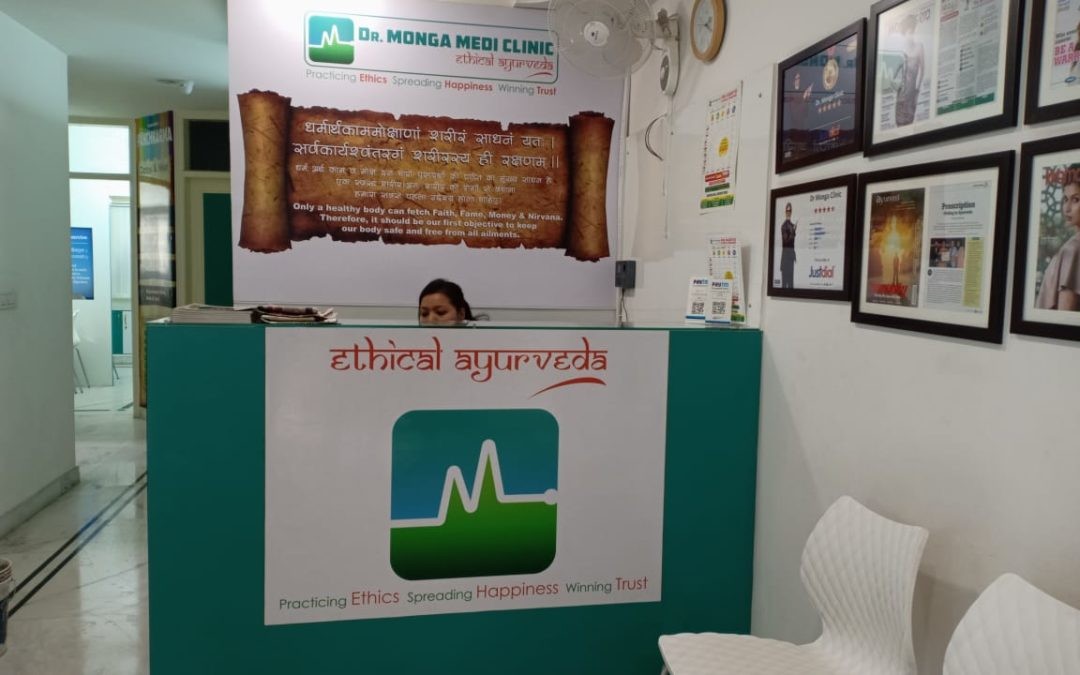 Wednesday, January 22, 2020 at 6:35:07 PM India Standard Time
Panchkarma Treatment
Panchkarma  is an ancient Ayurvedic medical principle for the treatment of the human body by getting rid of toxins and removing the root causes of diseases
getting rid of toxins and removing the root causes of diseases.
"Panch" means five and "Karma" means treatment. Essentially, therefore, Panchkarma is an Ayurvedic method of healing the body through five different treatment procedures, namely, Vaman, Virechna,  Nasya, Basti and Raktmokshan
Dr. Monga Ayurvedic Medi Clinic ( DMAMC ) in Delhi NCR is a leading, very modern, properly integrated, Ayurveda Centre with fully equipped, state of art Panchkarma facilities, having specially trained and qualified Panchkarma Therapists dedicated for both male and female patients. DMAMC has  branches at Lajpat Nagar ( 7042424269 / 011-46037868 ), Rajouri Garden (011-40108700 ),  and Gurgaon ( 0124-4683332 ). Additional branches are soon to open shortly at Noida and Faridabad as well. Similarly, for skin and complexion issues, DMAMC has Lady Skin Specialist Doctors also.
Panchkarma is an important and integral part of Ayurveda therapy, fully established, recognized and encouraged by the Ministry of AYUSH in India
https://drmongaclinic.com/panchakarma-treatment.html