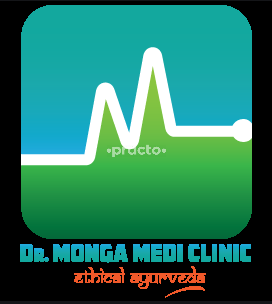 Tuesday, February 4, 2020 at 12:39:57 PM India Standard Time
Pre-Exposure Prophylaxis (PrEP)
Pre-exposure prophylaxis (or PrEP) is a way for people who do not have HIV but have high risk of getting HIV. To prevent HIV infection by taking a pill every day.  When someone is exposed to HIV through sex or injection drug use, these medicines can work to keep the virus from establishing a permanent infection.
When taken daily, PrEP is highly effective for preventing HIV Studies have shown that PrEP reduces the risk of getting HIV from sex by about 99% when taken daily Among people who inject drugs, PrEP reduces the risk of getting HIV by at least 74% when taken daily PrEP is much less effective if it is not taken consistently.
So if you are afraid of having HIV during sex with unknown partners you may start your PEP Treatment by today at Dr Monga  Medi  Clinic.
Here we have facility of online treatment in which online consultation with Doctors is provided and Medicines are sent Through Post at your location.We provide PEP Treatment as well if you have been exposed to a HIV positive partner , prep for if you are not aware of your partners sexual history.
We also provide prep for multiple parners, prep for lgbt, prep for anal sex and much more.