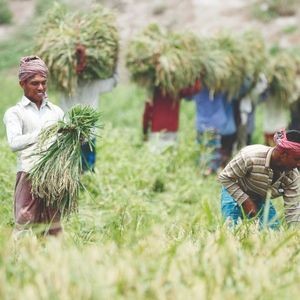 agriculture bd
Please login to view contact details.
India, Maharashtra, mumbai, 400001
Report inappropriate
Monday, November 21, 2022 at 6:08:20 PM India Standard Time
A rising middle class (estimated at over 30 million) has fueled demand for high-quality agricultural products.  According to the Bangladesh Bureau of Statistics for FY 2020-21, crops, livestock, fisheries, and forest products accounted for about 12.5 percent of Bangladesh's total GDP and employed approximately 40 percent of the total population.  Most agricultural production in Bangladesh is characterized as traditional subsistence farming.  Bangladesh produces a variety of agricultural products such as rice, wheat, corn, legumes, fruits, vegetables, meat, fish, seafood, and dairy products.  Rice is the main staple in the Bangladeshi diet.  Lack of arable land and limited natural resources increase the importance of developing new agricultural technologies, such as salt tolerant or submergence tolerant seed varieties, to help increase productivity and meet future demand.  Floods, cyclones, and biotic-abiotic stress can also affect agricultural productivity levels and incomes.
Although Bangladesh imports bulk commodities such as wheat, soybeans, and pulses, there are niche segment opportunities for high-value agricultural product imports, particularly in more affluent urban centers such as Dhaka and Chittagong.  Strong consumer demand exists for imported fresh fruits, tree nuts, and dairy products, as well as processed food products. https://www.trade.gov/