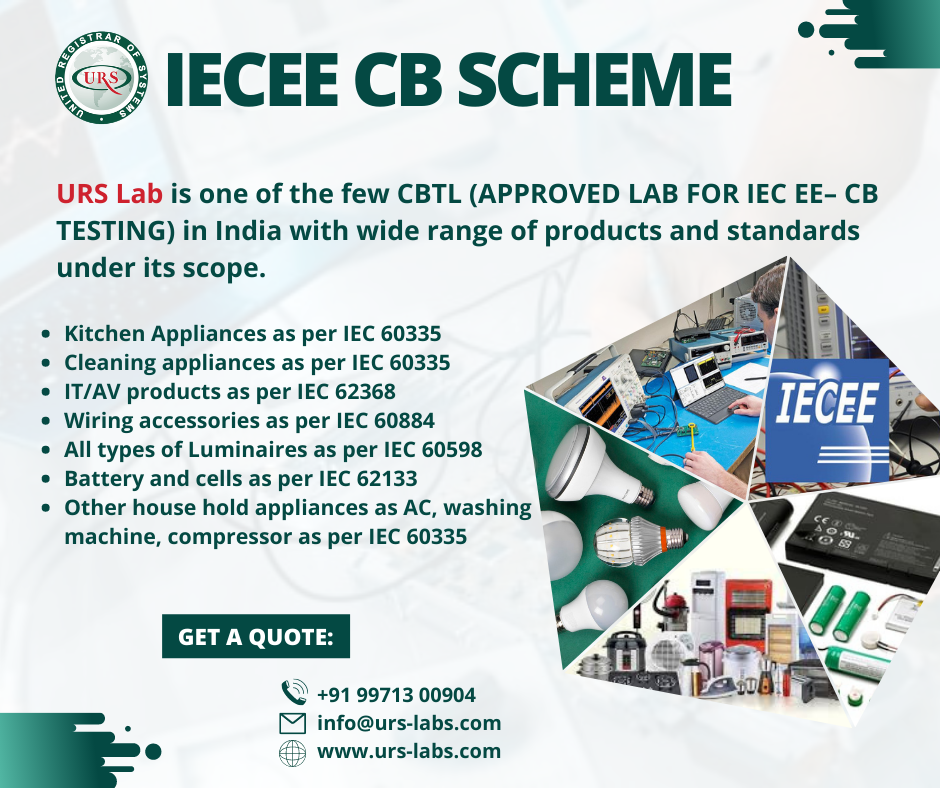 Thursday, September 22, 2022 at 4:02:16 PM India Standard Time
Today's the demand for audio-video has increased drastically. With URS products and Testing, you will get the best audio video testing services. URS products and testing provides you the best services for Audio and Video Testing Labs. We are IS 616/IEC 60065 Audio, Video equipment. We have series of main tests to ensure the quality and performance of your audio-video streaming.
All type of testing facilities are available in URS Lab with latest technology for Automotive, Lighting, IT, Battery, Electrical Household Testing.
Please Contact for more information:
URS Products & Testing
Get a quote: +91-9971300904 | info@urs-labs.com
Website: https://urs-labs.com/audio-video-products/