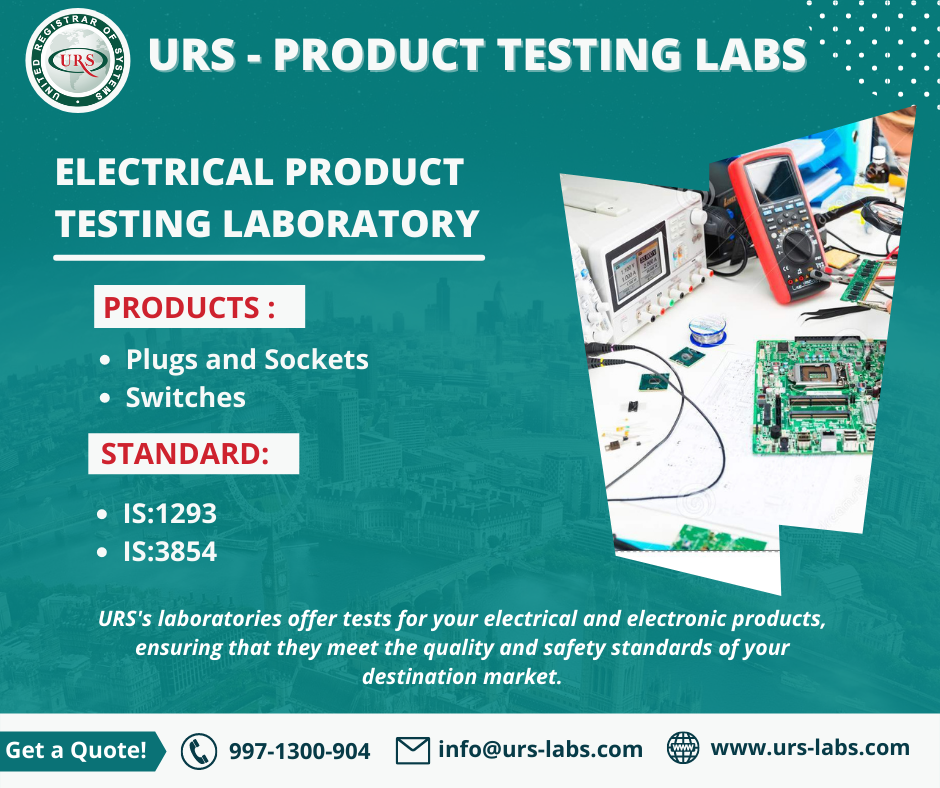 Wednesday, May 11, 2022 at 11:50:10 AM India Standard Time
Get your electrical product tested in accordance with various safety standards. URS Labs is fortified with all the expertise and technologies to deliver accurate Electrical Product Testing solutions to clients. Our single- window solutions comprise the safety, security and quality of products in all cases.
By offering excellent solutions, we aim to strengthen your product credibility in the market. Safety testing and certification as per national/international standards are assured.
Please Contact for more information:
URS Products & Testing
F-3, Sector 06, Noida- 201301, India
Get a quote: +91-9971300904 | info@urs-labs.com
Website: https://urs-labs.com/electrical-products/