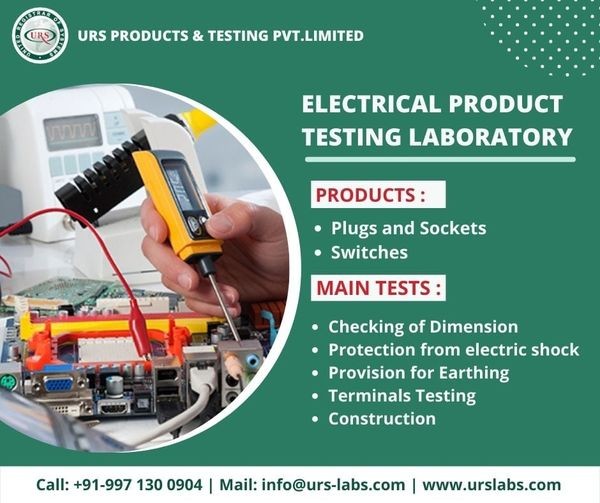 Thursday, March 31, 2022 at 12:48:10 PM India Standard Time
We provide quality testing solutions for a wide range of electronic components. We Electrical Product Testing Laboratory for Safety, Quality, and Performance. URS Labs is one such trustworthy site where you can obtain a comprehensive array of testing services to fulfil regulatory and technical requirements all over the world. Energy consumption, efficiency, class labelling, and electrical safety all are analyzed on appliances.
URS Labs India is an independent test laboratory which has been incorporated on October, 2012. The Board of Directors of the laboratory comes with strong entrepreneurial, financial, technical background and has a rich heritage of working in the field of conformity assessment.
Contact for more information:
URS Products & Testing
F-3, Sector 06, Noida- 201301, India
Get a quote: +91-9971300904 | info@urs-labs.com
Website: https://urs-labs.com/electrical-products/