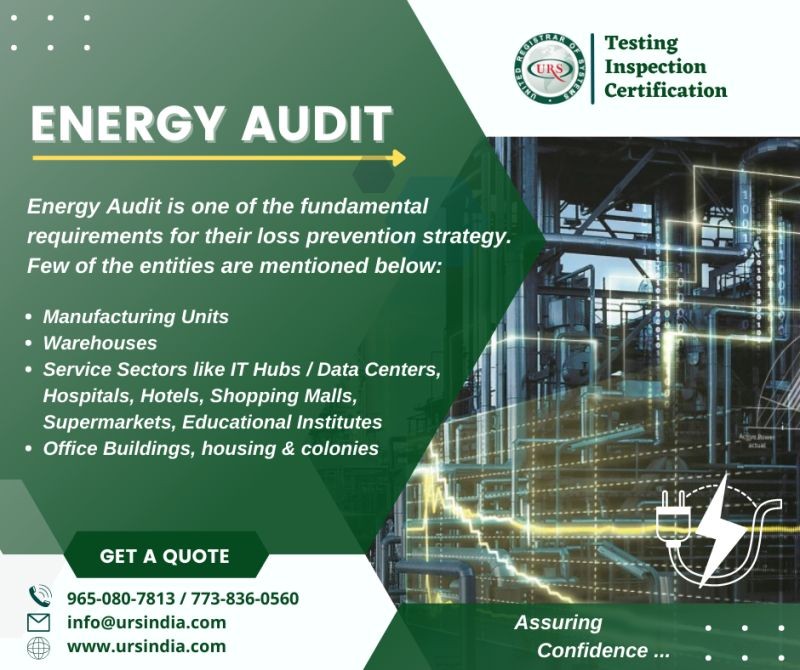 Friday, May 6, 2022 at 12:32:03 PM India Standard Time
You might want to get an energy audit done if your electricity bills are high since this can tell you where the consumption is happening. Not only that, but the experts will be able to help you to find the locations where you should make some changes to lower the levels.
 If you need to have this work done, then go ahead and call URS India since they will be able to help you. Not only can they figure out the main areas where the consumption is the highest, but they can also help you find the areas to lower the levels.
In the long run, energy conservation saves money. The cost incurred on Energy Audit can be paid back in manifold once the improvement has been made suggested by the auditors. It saves the utility bills and also in the case of the solar system installed in the building then business owners can avail of the feed-in tariff benefit also.
Please visit our website for a timely URS India and to know about other ISO standards.
URS CERTIFICATION
F-3, Sector 06
Noida- 201301, India
Mobile: +91-9650807813
Email: info@ursindia.com
Website: https://www.ursindia.com/inspection/energy-audit/pune