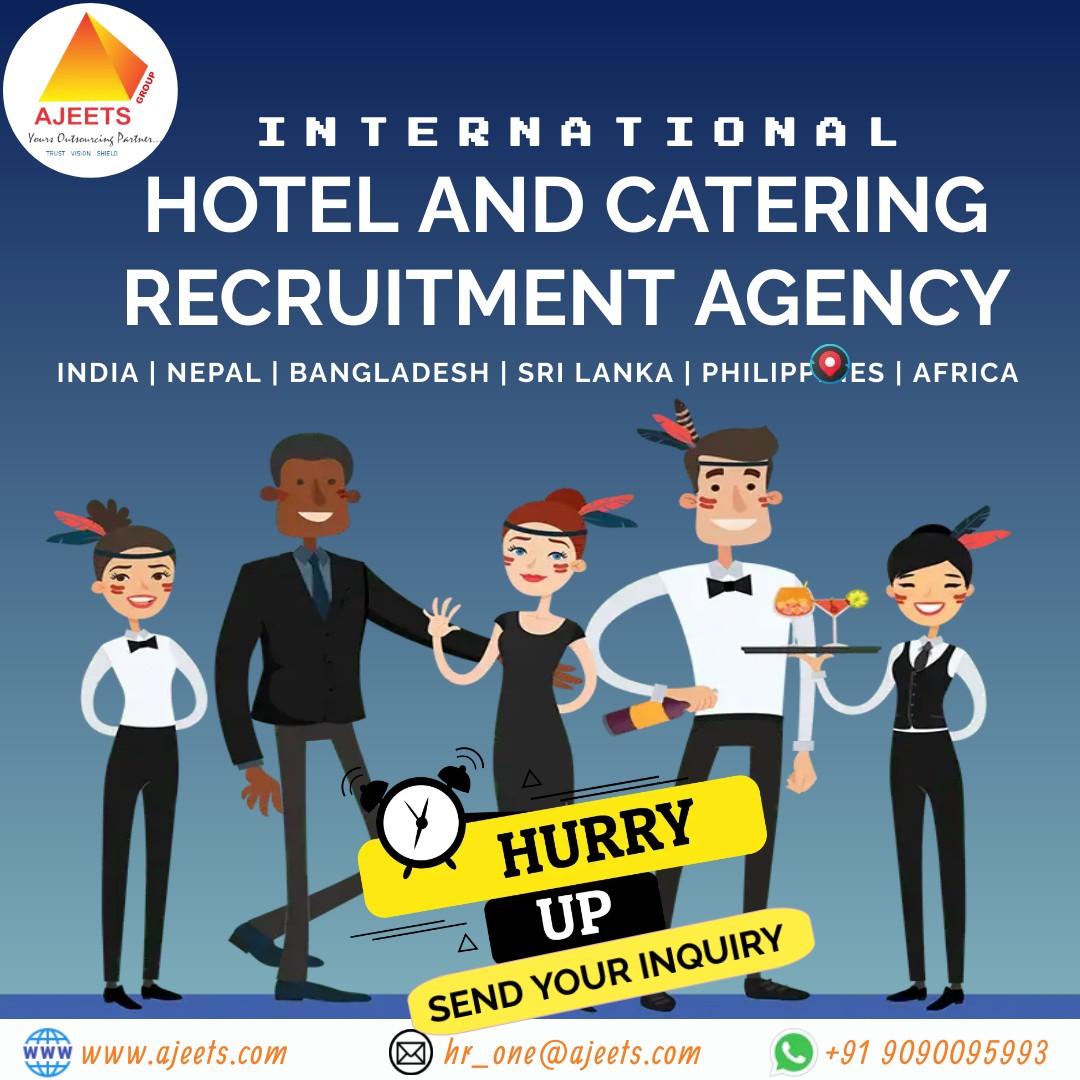 Ajeets Group
Please login to view contact details.
Germany, Berlin, berlin, 10115
Report inappropriate
Thursday, May 11, 2023 at 3:46:53 PM India Standard Time
Ajeets Group is a manpower recruitment agency that offers custom-built labor staffing solutions for numerous industries including the hotel and fast food industry. This industry has a wide range of job opportunities for all kinds of workers. We offer skilled, unskilled, and semi-skilled workers for Hotel and Fast Food Recruitment. Talented and enthusiastic candidates are handpicked by the recruitment experts for our clients. The experts make sure that the candidates get jobs that will boost their careers and in their preferred countries. The experts who select them have been in the recruitment industry for decades. Being a 16-year-old recruitment company, we have an extensive international clientele who trust us for their recruitment. Though our services are available for all the countries across the world, we majorly serve Qatar, United Arab Emirates, Kuwait, Saudi Arabia, Bahrain, Oman in the Middle East; and Singapore, Brunei, Malaysia, Maldives, and China in the Far East. The workforce is collected from countries like India, Bangladesh, Nepal, Sri Lanka, Kenya, and the Philippines. Try our services now!!!
Contact Us:
AJEETs Management & Manpower Consultancy
Western Edge 2, Office No 407,4th Floor, Opp. Metro Mall,
Western Express Highway,
Borivali -East
Mumbai-400066, India
Email ID:     hr_one@ajeets.com
Website:     https://ajeets.com
Facebook:  https://www.facebook.com/Ajeetsmanpower
Twitter:       https://twitter.com/ajeetsholding
LinkedIn: https://www.linkedin.com/company/ajeetsgroup
Instagram: https://www.instagram.com/ajeetsmanpower/
Youtube  : https://www.youtube.com/watch?v=pAwvvdVgaac