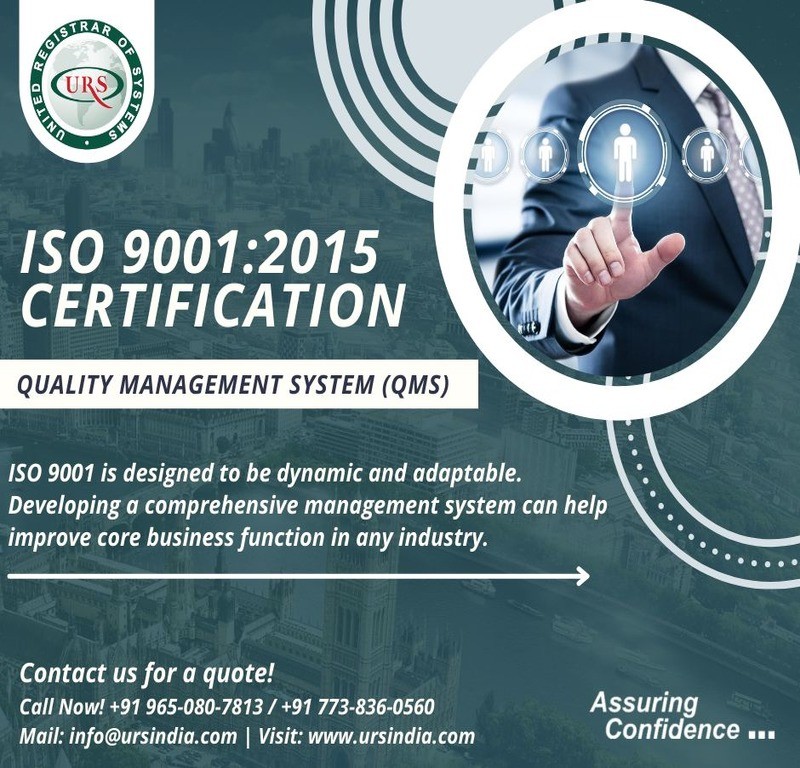 Wednesday, May 11, 2022 at 12:05:41 PM India Standard Time
ISO 9001 Quality Management System standard provides requirements and tools for the organizations who wish to implement a quality management system to ensure that their products and services consistently meet customers' requirements along with consistent improvement in quality.
ISO 9001 certification helps organizations ensure their customers get high-quality products and services. In return, the organization will bring many benefits by satisfying customers with their products and services, management, and employees. 
For more information and updates in the ISO 9001, keep an eye on the URS website.
URS CERTIFICATION       
F-3, Sector 06
Noida- 201301, India
Mobile: +91-9650807813
Email: info@ursindia.com 
Website:  https://www.ursindia.com/iso-certification/iso-9001-quality-management-system/noida