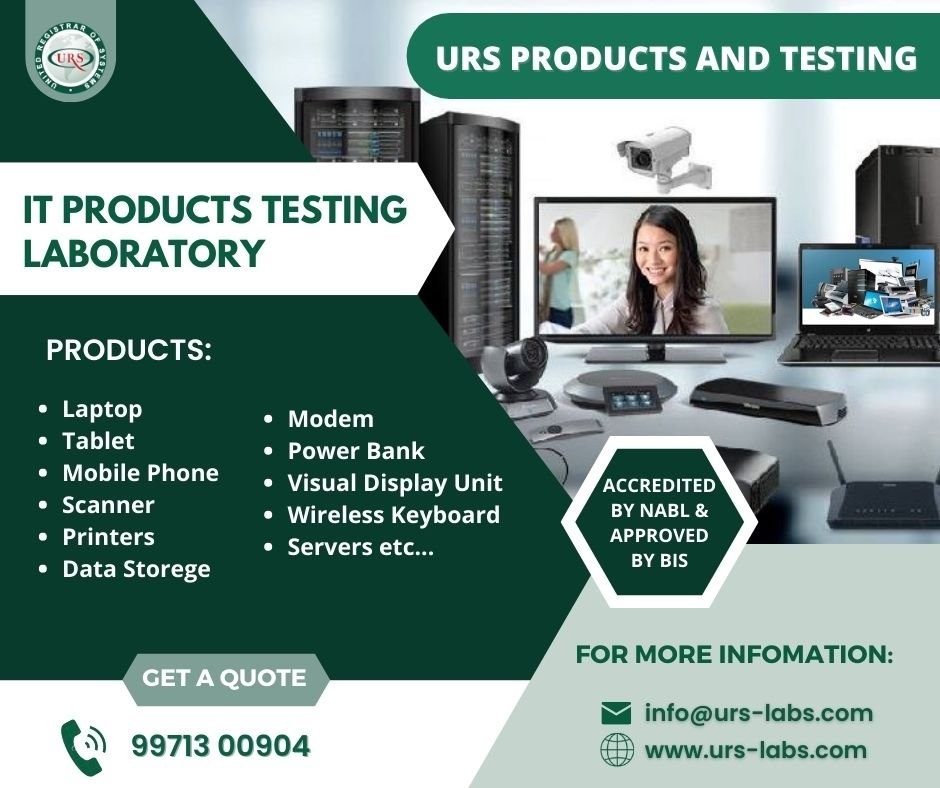 Thursday, June 9, 2022 at 3:25:30 PM India Standard Time
For quality assurance of the IT products, testing solutions are quintessential. IT Product Testing Lab is indulged in offering complete quality assurance to clients while ensuring the overall safety of end users as well as superior quality of products at the end.
You can approach URS Labs to get your products tested under approved methods. We employ today's standards and modern equipments to carry out the whole testing processes.
Please Contact for more information:
URS Products & Testing
F-3, Sector 06, Noida- 201301, India
Get a quote: +91-9971300904 | info@urs-labs.com
Website: https://urs-labs.com/it-products-testing/