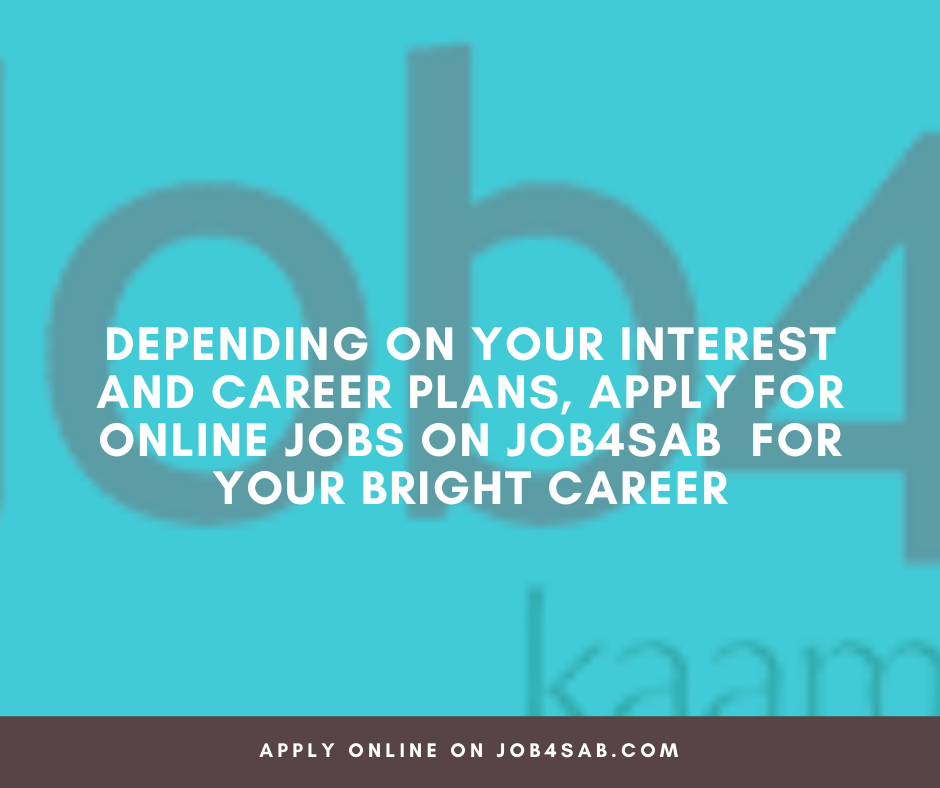 Job4Sab Kour
Please login to view contact details.
India, Delhi, New Delhi, 110092
Report inappropriate
Tuesday, May 5, 2020 at 3:49:08 PM India Standard Time
Website: Job4sab.com
Are you struggling to find a job that makes you feel contented? Is a list of several websites troubling you to find the best suitable job for you? Don't worry. Here's a solution to one of the most common problems. Here we, at job4sab, understand your problem of straining your time and effort in search of a job. It could be a tough task if you are just a beginner. Treasuring between several websites can confuse anyone to hell. 80% of people are not happy with their jobs. Do you know why? It's mainly because either they are not in the field of their interest or have made a mistake while choosing a company to go in. It gets really important to choose the right job that sustains for years. No one wants to change his workplace time and again. But not to worry, job4sab has a wide field of jobs for everyone. You can choose your interest and comfort. There are many factors you should focus on before you choose a job. Finding a job suitable to you is like finding a needle in a bush. It gets really tiring and frustrating. 
But do you know the key points to focus on when you find yourself a job? 
Have a look over the specification needed by job profile: Itsreally important to know the requirements mentioned by the company for a certain position. A job vacancy always mentions the responsibilities the job has with it. You should have a look over it. 
Choose a job that matches your specialization: You would be more productive when you have work which is your field of interest. As long as you enjoy your work, you will be contented. And what else is needed when you have a job that excites you. 
Compare the payouts to the input you have to give: Always make a note about payouts. you should pay attention to the result you will get for the work you would do. 
Analyze and study different job profiles: you must choose the job which suits you best. You should look for the responsibilities of a position. Studying and making a point, choose the job that suits you perfectly. You have to spend your half a day being in a responsible position, make sure you choose it wisely. 
Traveling: If you are on an office job, observe the route you have to follow every day. Check the route which has the highest traffic. But you can always cheat on traffic, try to avoid rush hours or choose a route that has a lesser rush. 
Working online: while searching for an online job, make sure you read about the company you are going to. When you work online, checking where you are working becomes important. 
Checking the background of the company: You must have knowledge about the place you are working in. Learn about the history and development of your company. Above were some must look while choosing a suitable job for you. Hope you get your desired job.