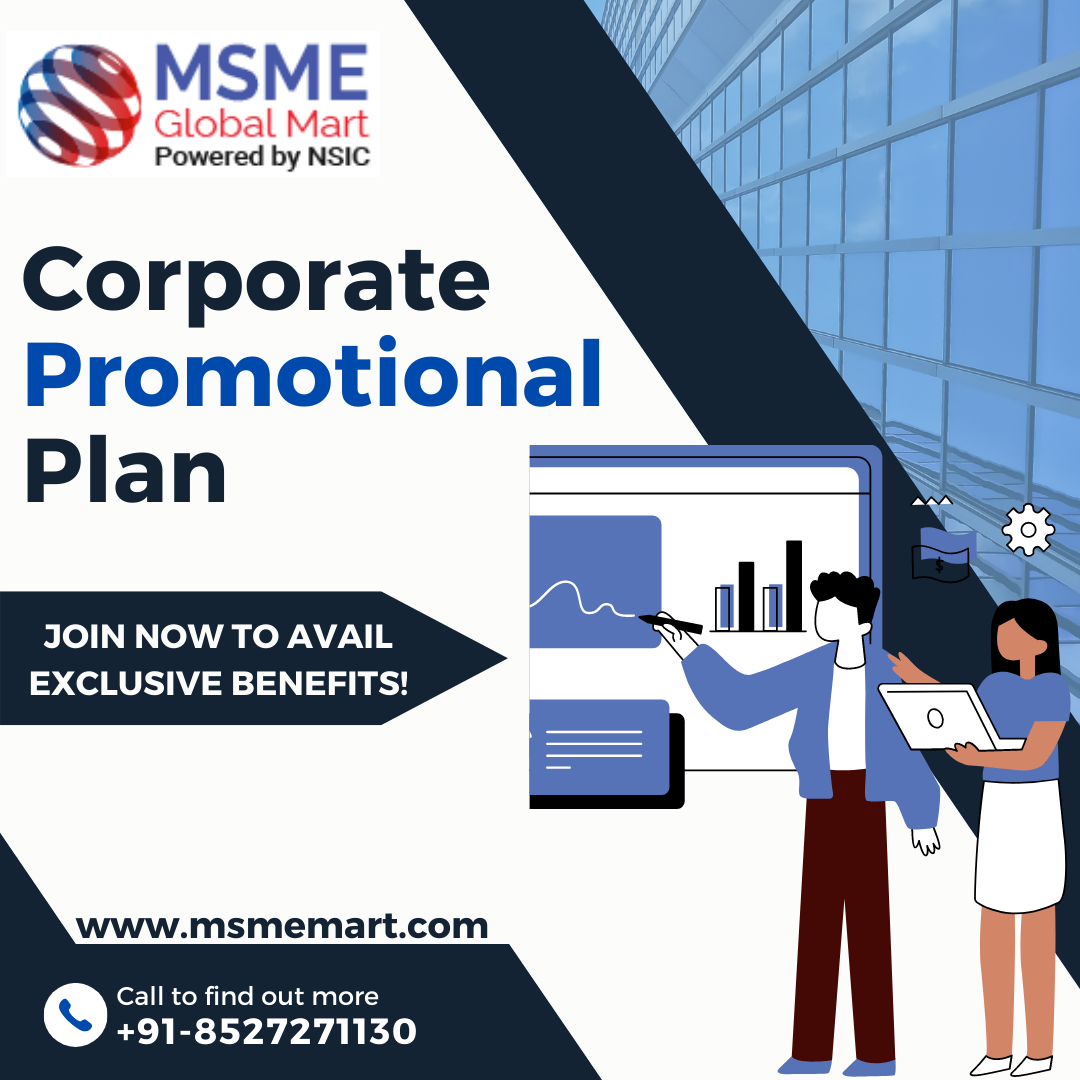 Wednesday, July 27, 2022 at 10:50:35 AM India Standard Time
The B2B Portal of MSME Global Mart is now launching the Corporate Promotional Plan, an add-on service adding value to your product promotional needs. Member PSUs, Institutes, Large Corporates, Event Organisers, etc., can digitally subscribe to avail exclusive benefits from the Portal varying across promoting or advertising products and services to generating leads for procurement and sub-contracting needs.
Some of the exciting benefits of joining this Promotional Plan includes being able to Reach millions of registered or visitor MSMEs on the portal, Targeted Advertising, Relevant Supplier details, Promotional Tools, and most importantly the Credibility of NSIC. What are you waiting for? Join today and avail the benefits!
Visit to know more: https://www.msmemart.com/advertise-with-us