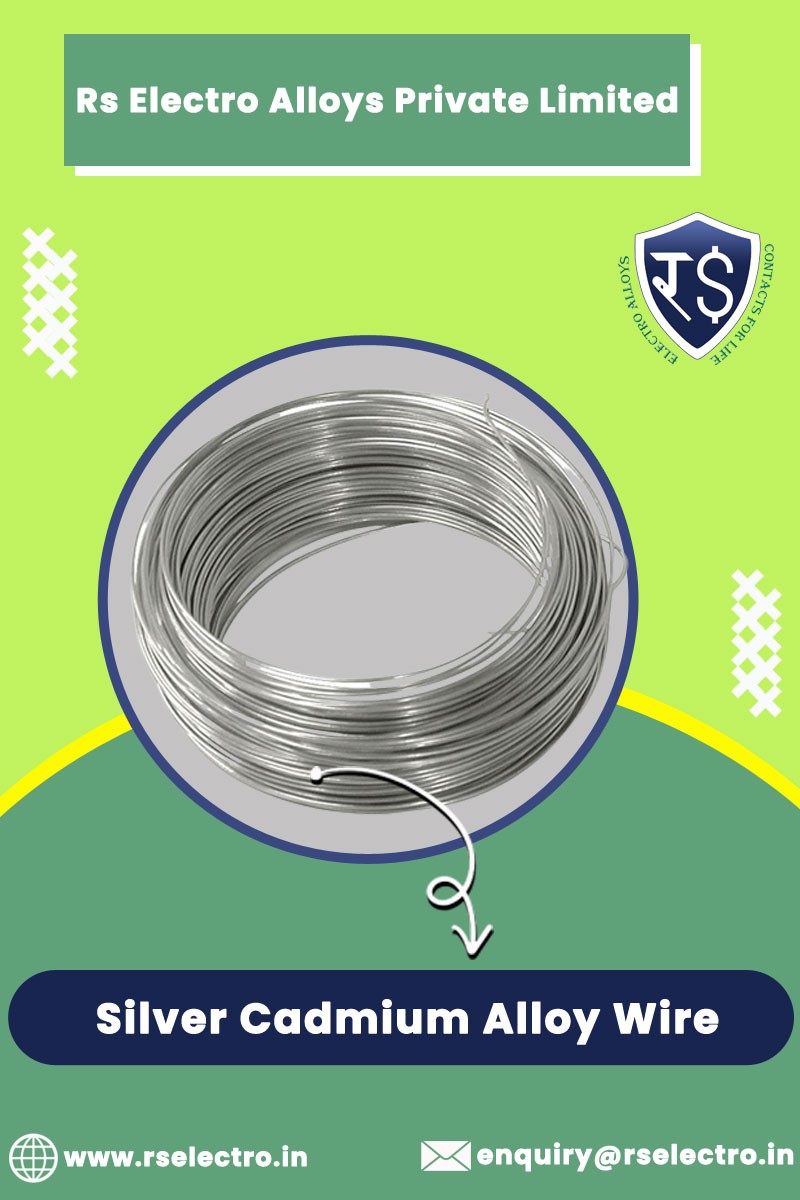 RS Electro Alloy
Please login to view contact details.
India, Delhi, New Delhi, 110063
Report inappropriate
Wednesday, June 1, 2022 at 11:59:44 AM India Standard Time
Silver Alloy Wire consist of soft, high-conductivity, oxidation-resistant materials used as the makeup of electrical components.
Silver Alloy Wire are typically made from any metal with high electrical conductivity. However, in applications such as high-power equipment where mechanical wear is expected, a conductive metal may be used.
We Are Manufacturer Supplier and Exporters of Silver Cadmium Alloy Wire in India.
RS Alloys Offers silver wire for audio cable, silver and copper alloy magnet wire for voice coil, silver alloy electrical sterling silver wire, silver cadmium alloy wire, silver high carbon steel alloyed wire, Silver Aluminum Wire for Making Dolls Skeleton, Sterling Silver Wire Metal Thread, silver alloy wire, silver tungsten wire for vaccum coating, silver alloy wire with PTFE jacket, silver tarnish resistant stainless steal coat insulated electric heat wire
For More Details Visit : https://rselectro.in/
For any Enquiry Call Rs Electro Alloys Private Limited at Contact Number : +91 9999973612, For Sales Enquiry Email at : enquiry@rselectro.in