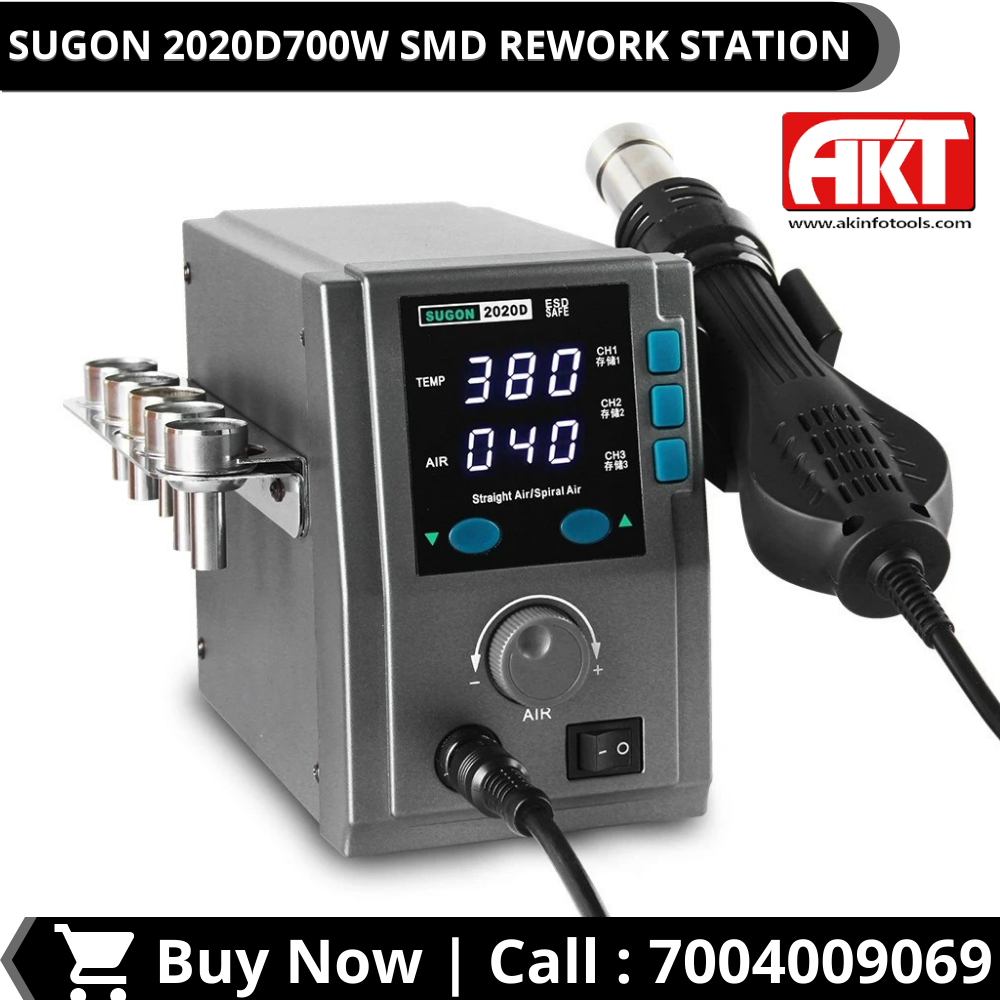 rajesh akt
Please login to view contact details.
India, Delhi, karol bagh, 110005
Report inappropriate
Tuesday, August 24, 2021 at 4:49:47 PM India Standard Time
AKT 2020D sugon 700W SMD machine, get best price SMD rework station. sensors, adjustable air flow, the handle is equipped with induction switch, easy and quick to adjust. 
Specification:
• Model: SUGON 2020D
• LED microcomputer digital display
• Power consumption: 700W
• Voltage: 220V 50/60Hz
• Airflow type: brushless fan soft wind
• Gas flow rate: 100 litres/minute.
• Temperature control range: 100 – 500℃ / 212℉-932℉
• Display form: LED digital (resolution 1 ° C)
• Handle component length: 120 cm
Url - https://akinfotools.com/product/sugon-2020d-700w-smd-rework-station/
Address - 12/10 Basement, WEA Block, Behind TIP-TOP Shopping Center Gaffar Market, Padam Singh Road, Karol Bagh, New Delhi-110005
Gmail - akinfotool@gmail.com
website - https://akinfotools.com/
Youtube link - https://www.youtube.com/watch?v=GoR8EhvZqlI&t=1s
Check our Reviews - https://bit.ly/3CWnde3
Call us - 7004009069