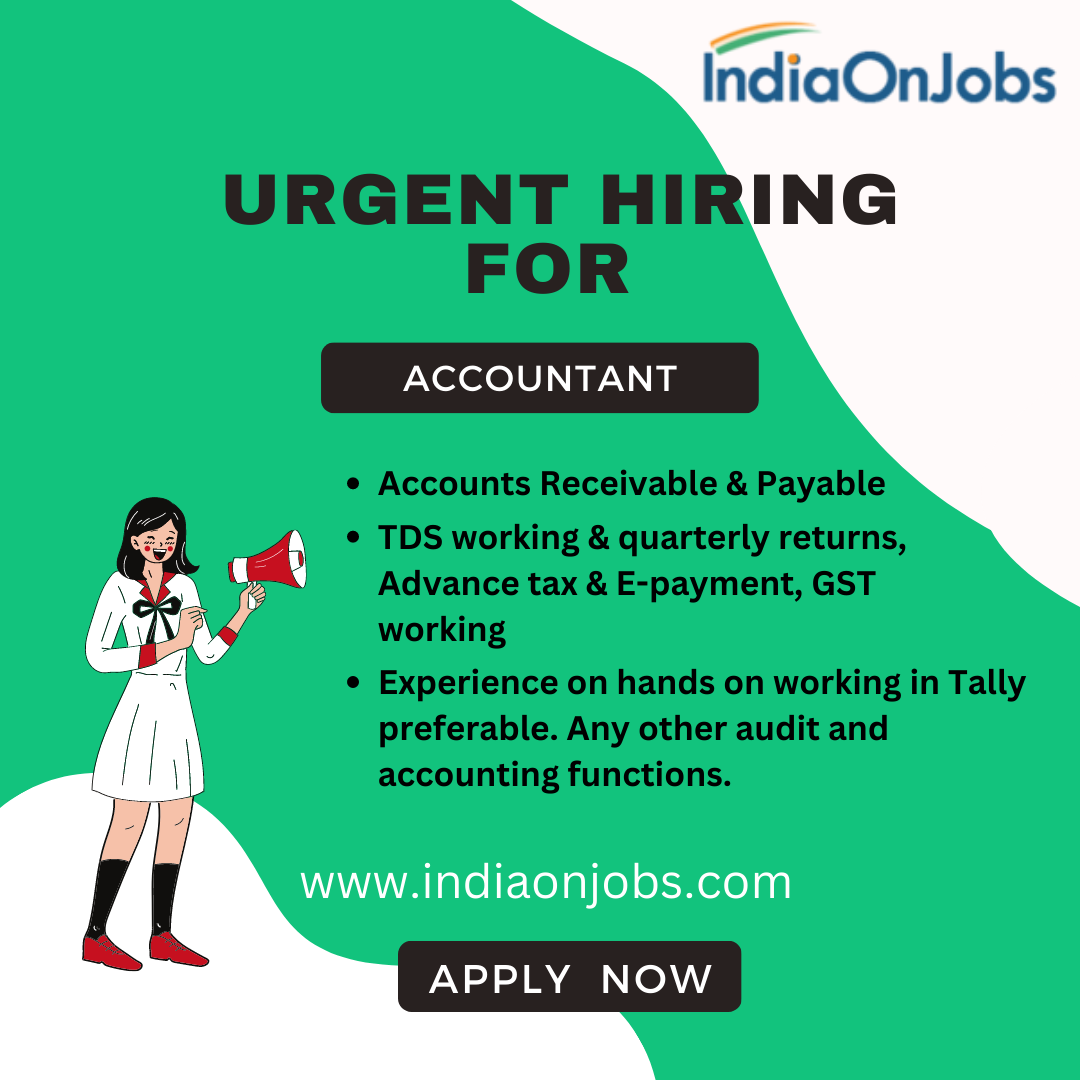 Wednesday, March 22, 2023 at 1:06:10 PM India Standard Time
Job Description
Accounts Receivable & Payable, TDS working & quarterly returns, Advance tax & E-payment, GST working, Bills checking & booking, Documentation & Filing, Month/Quarter/Year End closing, Individual Accounting, MIS Reports, Reconciliations, Banking accountant with working knowledge of balance sheet preparation, finalization of accounts, taxation, auditing.
Experience on hands on working in Tally preferable. Any other audit and accounting functions.
Process accounts and incoming payments in compliance with financial policies and procedures.
Must have done STPI Work & payroll processing in Software Company.
The primary purpose of this role is to oversee day-to-day accounting payable operations of the company, maintain daily accounts and Petty cash for day to day requirement and assist the Accounts Manager in accounting activities.
Account Executive will be responsible to manage all accounting operations on daily basis including bookkeeping, preparing and filing ITR, TDS, GST returns, reconciliation of bank accounts, coordination, completion of annual audits, preparing, reviewing of financial reports as necessary.
Company Profile:
Permanent
Salary:
Industry: Banking(Investment/Retail banking)
Functional Area: Account and Finance
Role Category: Account Executive
Employment Type: Full time
Keyskills
Accounts HandlingGSTTallyTDSITR
Apply Now
https://www.indiaonjobs.com/job-detail/urgent-hiring-for-accountant